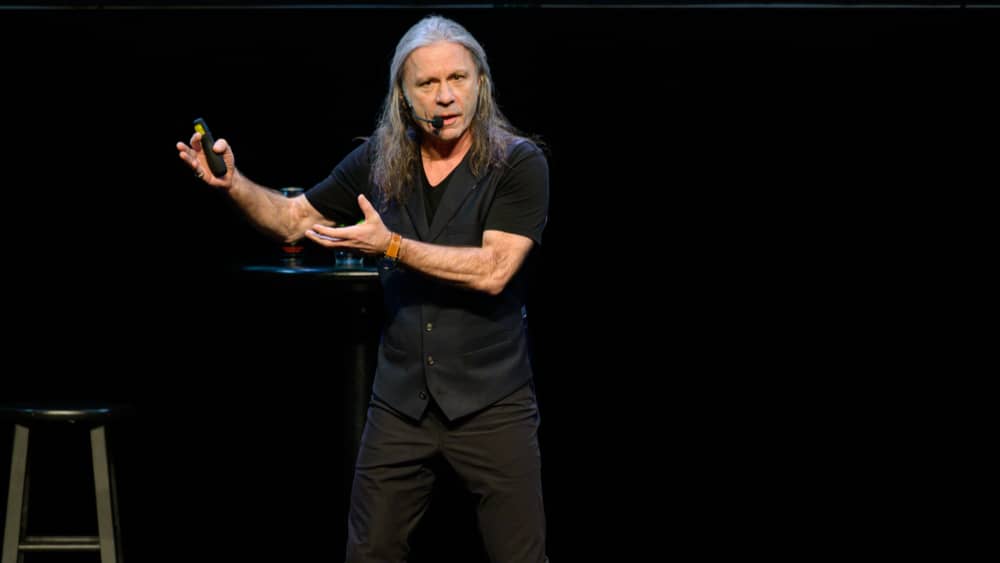 Iron Maiden singer Bruce Dickinson has announced his "An Evening with Bruce Dickinson" spoken-word tour will be coming to the US and Canada in early 2022.
Dickinson has described the spoken-word tour as a "sideways look" at his life. The first part of the evening features a satirical monologue from Dickinson featuring anecdotes, photography, videos, and even a performance. The second half of the show consists of a Q&A session with the audience.  A press release states, "The more left-field and quirky the question, the more interesting and compelling the response is likely to be."
The 44-date North American tour kicks off January 17th in Fort Lauderdale, Florida, wrapping up March 12th in Las Vegas. Dickinson then heads to Canada, performing March 14th in Vancouver before wrapping things up on March 30th in Kitchener, Ontario.
Tickets go on sale Friday (November 5th) via Ticketmaster, with pre-sales beginning Wednesday.
Editorial credit: Aron Harris arichardphoto / Shutterstock.com